How do I add a financial account manually?
If you'd like to add a financial account manually:
Update your app and ensure you are using version 1.0.10 or newer.
Tap the Account section on the app (the bottom right button)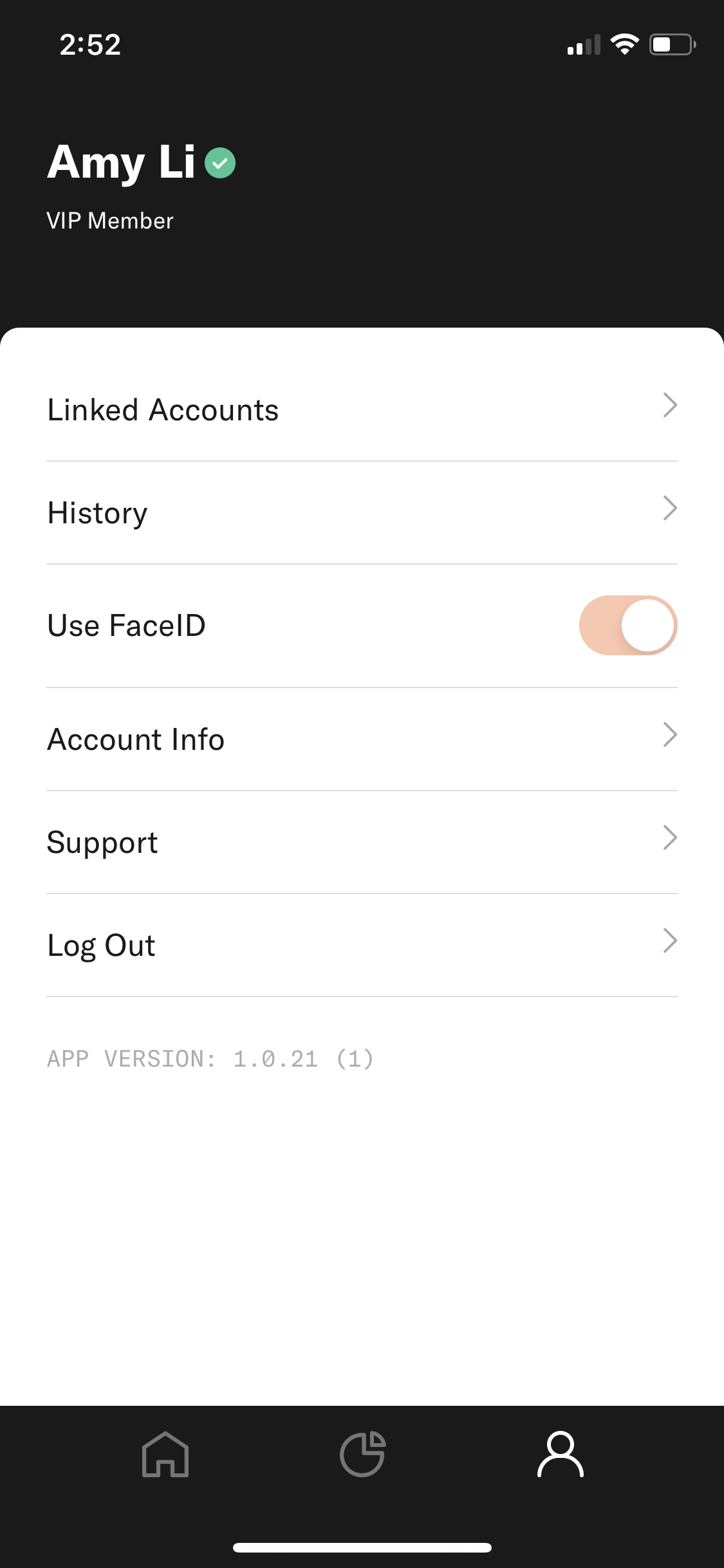 Click Linked Accounts and Add An Account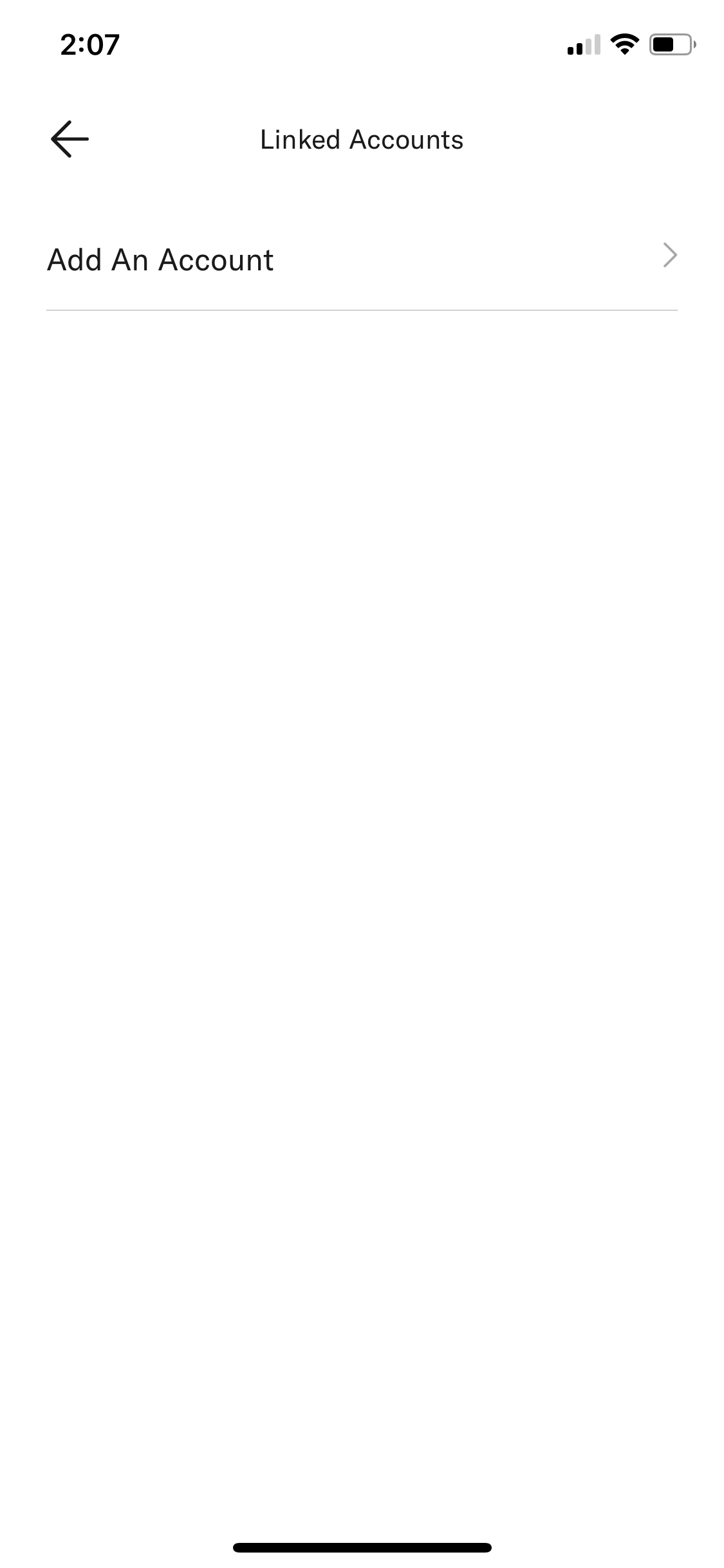 Enter your institution name. If your financial institution does not appear, click Link with Account Numbers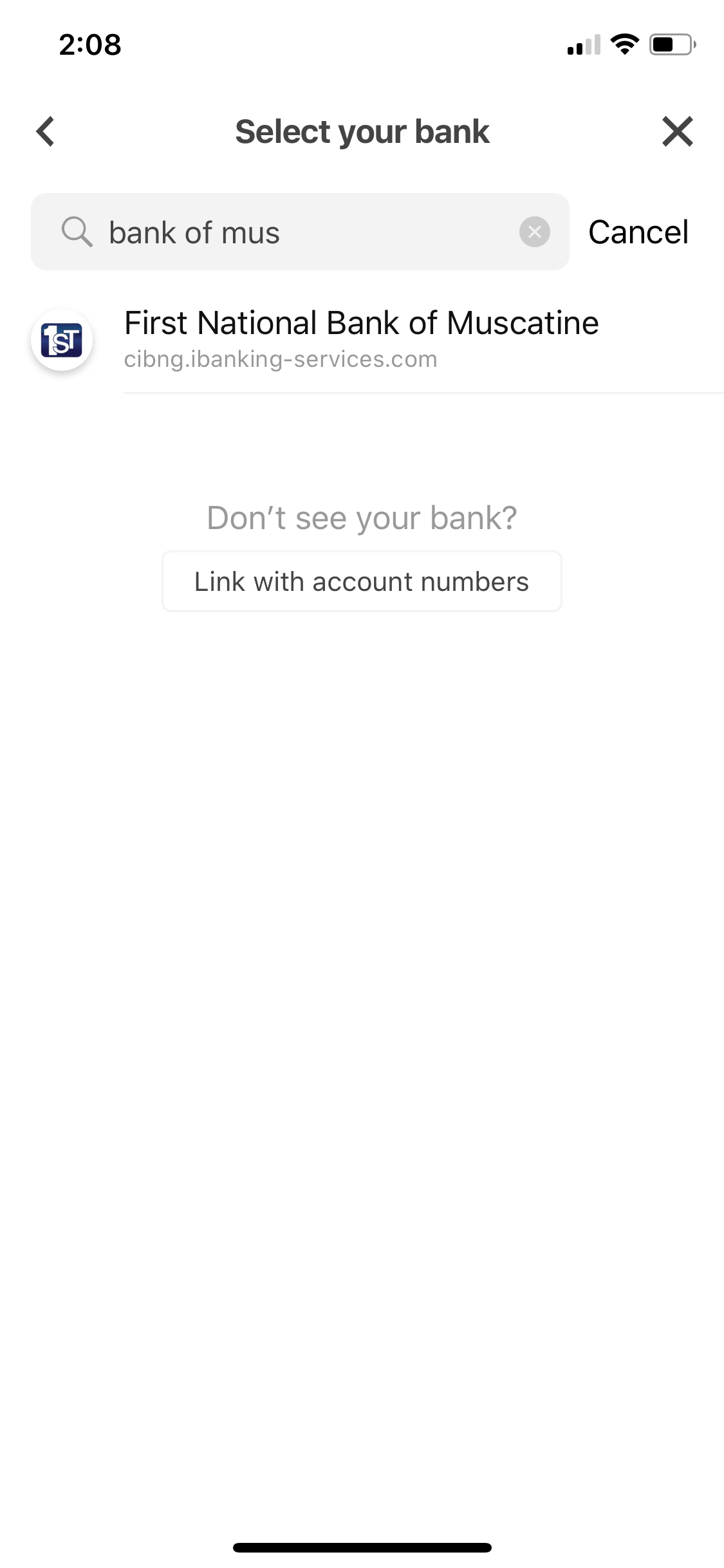 Follow the on-screen directions to link your financial institution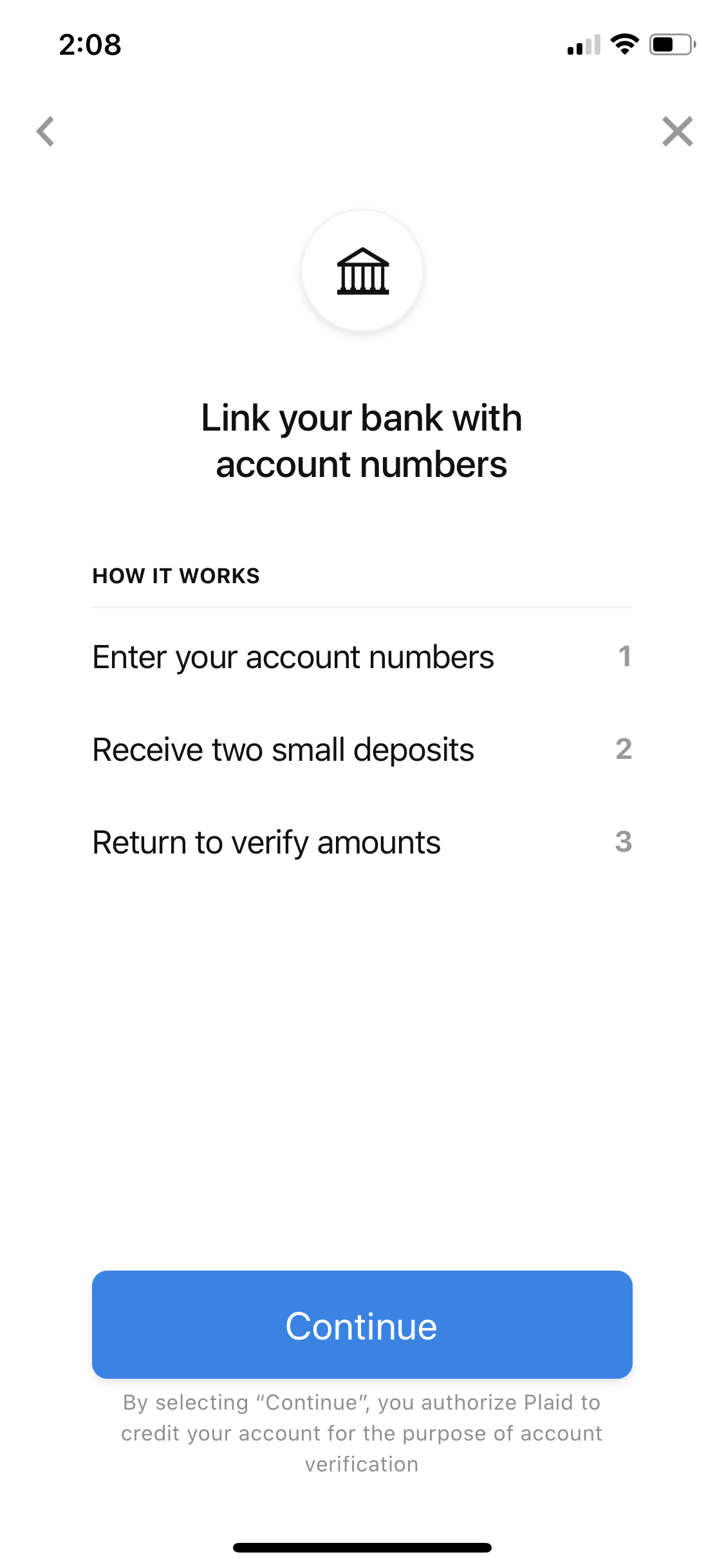 Once you've entered your account information, we will make two temporary deposits ($0.01 - $0.99) in the next 1-3 business days.
Once received, navigate to the Linked Accounts screen via the Account tab again and tap on your Unverified bank account
Press Verify, and follow the on-screen instructions.
---
---